Crowns
Broken or disfigured teeth can be brought back to their true, healthy form with the help of crowns. A cracked tooth is like an open passage which can lead infection straight to the root, causing serious damage. Crown holds the tooth firmly together reducing the possibilities of further rupture and consequent tooth damage. It is also used to give a firm support to large amount of filling, to give a proper shape to a tooth or to help attach a bridge.
Expert ceramists craft the crown in perfect harmony with the structure of your tooth, considering all the aspects like the bite, shape and the size of the neighbouring teeth. After the process is complete, your tooth will feel better and look better than ever before.
The material used can be Gold, Porcelain and ceramic depending upon your choice and its compatibility with your body. The end result of this dental procedure is a completely natural looking tooth with improved strength and endurance. With appropriate care and the right kind of guidance, crowns can last for years.
Dr. Ghattas and his team of experts will assist you at every step of the restoration process, making use of the most sophisticated and trusted equipments in practice.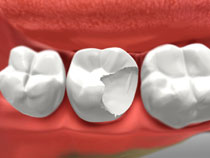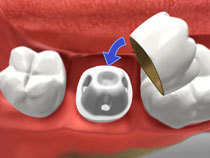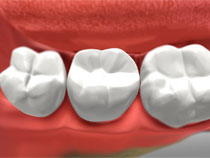 Contact Us: