Cosmetic Dentist - Dental Procedures We Offer Houston
Bridges   |   Crowns   |   Porcelain Veneers   |    Bonded Fillings
Bridges | Family Dentist in Houston
Each and every tooth has a special role to play. For maintaining healthy teeth and retaining a strong bite, it is important that you are not missing any component. A missing tooth often compromises the balance and health of the adjacent teeth. There is always a risk of an infection or misalignment of teeth if there is a gap that needs to be fulfilled.
For whatever reason you may have lost a tooth, either in an accident or because of decay or just because of lack of proper care, it can be replaced by a perfectly healthy artificial tooth. A bridge has proved to be the most effective and preferred restorative method.
Bridges are a more traditional way of restoring a broken or missing tooth. Unlike an implant, it takes the help of the adjacent teeth to restore the lost tooth and fill the gap. The preparation of the artificial tooth depends upon the placement of the missing tooth. If there are two healthy teeth present on either sides of the gap, then the artificial tooth is cemented to them.
Bridges can last for years without compromising the strength of your bite; in fact it ably supports your cheek and lips giving your face a fuller, younger and vibrant look.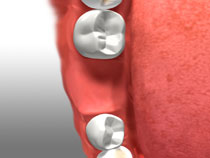 Crowns | Family Dentist in Houston
Broken or disfigured teeth can be brought back to their true, healthy form with the help of crowns. A cracked tooth is like an open passage which can lead infection straight to the root, causing serious damage. Crown holds the tooth firmly together reducing the possibilities of further rupture and consequent tooth damage. It is also used to give a firm support to large amount of filling, to give a proper shape to a tooth or to help attach a bridge.
Expert ceramists craft the crown in perfect harmony with the structure of your tooth, considering all the aspects like the bite, shape and the size of the neighbouring teeth. After the process is complete, your tooth will feel better and look better than ever before.
The material used can be Gold, Porcelain and ceramic depending upon your choice and its compatibility with your body. The end result of this dental procedure is a completely natural looking tooth with improved strength and endurance. With appropriate care and the right kind of guidance, crowns can last for years.
Dr. Ghattas and his team of experts will assist you at every step of the restoration process, making use of the most sophisticated and trusted equipments in practice.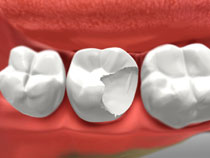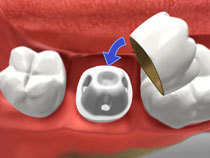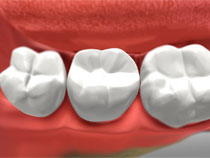 Back To Top



Porcelain Veneers | Family Dentist in Houston
Porcelain is a popular ceramic ware much used in contemporary dental procedures. Because of its ability to mould well with the tooth enamel, it makes for an obvious option for restoration. Porcelain veneers are recommended for people who are looking to correct uneven, discolored or chipped teeth. In many cases it is considered as a very appropriate substitute to crowns because of the much simpler procedure and an equally effective solution.
Your front teeth make your smile what it is. Porcelain veneers can give you shiny white teeth and consequently a beautiful, confident smile. These are little shells that are attached to the front of a tooth with resin, a combination that stands the test of time. They are highly obstinate against ill effects of smoking or drinking coffee that tend to reduce the sheen of natural teeth over time through discoloration.
You will know exactly what you need after a visit to the dentists. Only after proper diagnosis and planning, will the doctor go forward with the procedure. Your involvement in the planning of the treatment is necessary so that you know all about the process and the extent of restoration that will be done through this dental procedure. As you go through the details, you will know that it is one of the most hassle free ways to get a renewed sparkling smile.
Dental bonding is a quick fix procedure that offers a simple yet stable solution to discomforting dental cavities. You can finally say goodbye to recurring damages to the tooth that are caused by unstable and unattractive metal fillings. Bonded fillings are made of resins that bond with the tooth and give a natural look. They look like a part of the teeth and are not oddly noticeable like the expensive gold fillings.

For the treatment of painful cavities, chipped teeth, uneven tooth surface, peculiar gaps between teeth and for replacing old decaying fillings, bonded fillings are the most convenient and inexpensive way out.
In most cases a single visit to the dentist is enough for conducting this procedure. In the first step the tooth goes through minor structural changes, if necessary, and the old filling is removed before applying a gel that makes sure that the resin sticks to the tooth.
After the first step is done with, composite filling material is applied with the help of a bonding resin that helps it to firmly bond with the tooth. After hardening the material, the dentist makes the necessary adjustments in accordance with your bite. Once the final stage of polishing and smoothening of the surface is done, your tooth will look as natural as ever.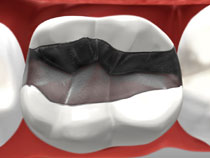 Back To Top
Contact Us: